Tutta la qualita' del "fatto a mano"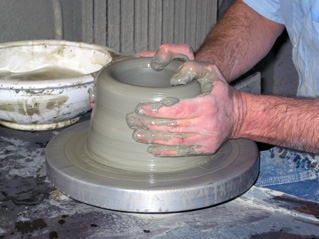 Il Nostro Lavoro ha inizio dalla materia prima, l'argilla, che viene sapientemente modellata fino ad ottenere la forma definitiva dell'oggetto.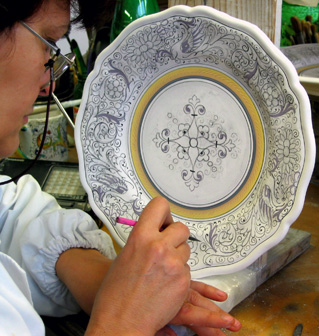 Dopo la prima cottura, i nostri articoli vengono smaltati, decorati e poi messi al forno per la cottura finale secondo la tradizione di Deruta; il risultato sono i tanti splendidi oggetti, esclusivamente fatti a mano, che noi vendiamo in tutto il mondo e che sono apprezzati da clienti che ricercano una qualità assoluta.
The quality you expect from "Handmade"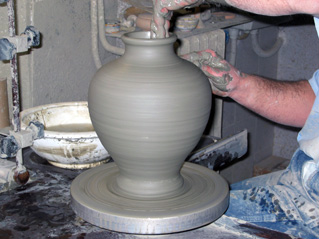 Each ceramic product starts with clay, skillfully molded into the object's final shape.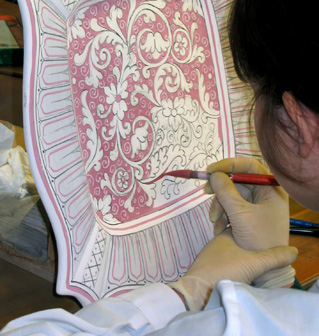 After the first firing, each object is glazed, decorated, then placed in the kiln for final firing -- all steps faithful to Deruta's traditional practices. We sell the splendid handmade ceramics that result from this process to customers all over the world who appreciate high quality ceramics.